About me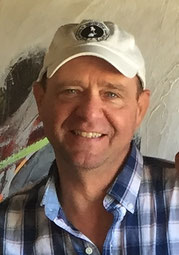 Daniel Cooney
Department of Art, Bridgewater State University 2001 - Present
MFA UC Berkeley, Painting 1989
BFA Swain School of Design, Graphic Design, 1981

I am a project oriented visual communicator who enjoys all stages of the creative design process and working with a variety of materials. Commercial or cultural, I have had the pleasure of working with individuals, corporations, schools, and communities on all types of visual projects, exhibitions, publications and events. Corporate ID systems and brand building are of special interest.

Always looking for new, creative visual design challenges, I'd like to hear about your next project. Contact me to set up a meeting.  508 947-9973
Mean while, the paintings continue to get painted in-between the other work.
Paintings can be purchased from my studio @ 508 947-9973 or
through L'attitude Gallery, Boston, www.lattitudegallery.com
Prices range from $100. to $4,000. If you see something you like, let me know.
Also, check out a new site I just put together for our import business: www.heavenlyspirits.info